Request for Orders in Family Court
A request for order, or RFO, is the act of formally asking a judge to make orders in a legal matter. If the judge issues the requested orders the orders become enforceable by the court's contempt power. For example, a person may ask a judge to modify spousal support, establish child custody rights, or divide community property, etc; all of these requests would be intitiated by a legal process called a request for order (RFO).
Note: The term RFO used to be called Order to Show Cause (OSC) in family court. The term OSC is still used in some courts, such as criminal court, but family court now uses the synonym RFO. This article discusses an RFO as it relates to family law court.
Requesting an Order in Family Court
Required standardized legal forms are used in almost every RFO in family law court. After an RFO is started there are non-standardized documents that may also be required in order to prosecute or defend the filed RFO. For example, an RFO related to a child support case requires the use of standardized legal forms in order to start the case; however, after the child support case is filed, non-standardized forms, such as requests for information of the opposing party's income and expenses (discovery), may be necessary. Preparation of non-standardized documents, such as discovery requests and/or responses, evidentiary motions, declaration(s), etc, should be handled by a family law attorney.
See Family Law Legal Forms for an abbreviated list of common required standardized legal forms related to family court RFOs.
RFO Legal Requirements
The required family law legal forms must be fully completed and timely filed and/or served with the court and/or opposing party depending on the nature of the form. For example, legal forms related to the commencement of the RFO are filed with the court and served on opposing party, whereas subsequent requests for financial information (discovery) is usually served on opposing party only (not the court).
Service of RFO forms: Legal forms and documents related to an RFO must be timely served on opposing party to ensure fairness in the legal matter (no surprise hearings or surprise evidence allowed). The amount of time a party has to file and/or serve an RFO, and the amount of time a party has to respond to the RFO, depends on the type of RFO the requesting party filed. For example, an RFO for a modification of child custody requires service of the filed forms within thirty (30) days of filing with the court and a response from opposing party within sixteen (16) days of being served with the RFO; whereas, an emergency ex parte RFO must be served on the opposing party within a few hours of filing and the opposing party may have no time (before the hearing) in which to respond.
Personal Service: Most RFO forms and other documents must be personally served on opposing party by a person not related to the case and who is at least eighteen (18) years old. Personal service is not usually required for service of discovery requests and/or discovery responses or in ex parte emergency hearing cases.
Note: Failure to follow proper service and/or notice requirements may negatively affect an RFO, including the inability of the court to hear the RFO.
Completing RFO Legal Forms
Legal terms on the family law forms can be confusing and costly mistakes are sometimes made by non-attorneys. For example, in a divorce case, terminating jurisdiction to award spousal support can carry both extreme long term benefits as well as extreme long term detriments, and the legal forms associated with this issue does not describe those benefits and/or detriments. There are hundreds of examples in every type of family law legal matter where common mistakes can lead to lost money, liberty, and most importantly, lost time with family. Always seek the advice of an experienced family law attorney before filing, or responding to, any RFO, especially an RFO related to contempt of court, domestic violence restraining orders (DVRO), child custody, spousal support, child support, and divorce.
Presentation of evidence at the RFO: Evidence presented by either party at the RFO hearing is where most non-lawyers make costly mistakes. For example, unauthorized recordings of persons is commonly proffered in family court in support of a party's case. However, most unauthorized recordings are inadmissible (and illegal) in court, and worse, sometimes the unauthorized recording serves as the basis for a prosecution against the proponent of the illegal recording (See PC 632.7). Other common mistakes in presentation of evidence include procedural and evidentiary mistakes (i.e. hearsay, foundation, relevancy, witness examination, legal tactics, rules of court violations, etc.). In short, sometimes well-meaning persons believe the "evidence" they possess will support their argument at the RFO only to find their evidence is not admissible (and sometimes illegal) for a variety of reasons.
Note: Mistakes made on legal forms and/or in the presentation of evidence can lead to other legal problems. For example, statements made against interest in a response to an RFO for a domestic violence restraining order can lead to prosecution for domestic violence, child neglect, perjury, and more. Always seek the advice of a family law attorney familiar with criminal defense law and procedure before commencing or responding to any RFO that alleges domestic violence, contempt, child neglect, child abuse, or destruction of community property.
Remember: Just because a party is not familiar with the law, or the rules of evidence production and/or court procedure, does not mean the family law judge will be lenient on those rules and procedures. Retain an experienced family law attorney at the earliest possibility to avoid costly mistakes before filing or responding to any RFO.
Going to court for an RFO: Most RFOs require a court hearing to obtain the requested order. After filing an RFO the first court hearing will be scheduled anywhere from the day after the filing (emergency ex parte basis) or up to several months depending on the RFO. The Clerk of the Court will stamp the filing party's paperwork with the exact court date, location, and time. Dress is business or business casual…no exceptions.
Temporary orders vs. permanent orders: Most RFOs will be granted or denied at the first court hearing based on a short argument where limited evidence is presented to the judge. Those orders are considered temporary orders unless all parties agree to the court's orders. If either party is not satisfied with the court's order(s) at the initial RFO hearing he or she may request a trial on the same RFO issues and the orders made at the first hearing will be considered temporary orders. Temporary orders only last until further orders are made at trial on the same RFO issue at a later date. A trial on the RFO issues usually takes place several months after the temporary orders were issued by the family law judge. The trial is a longer hearing where more evidence is usually offered by both sides. Modification of the permanent orders may be possible in some circumstances. See Modification of Orders.
Mediation: Except in emergency ex parte cases, RFOs related to child custody or child visitation require the parties to first attend family court mediation in an attempt to resolve their child custody and/or visitation issues before making their respective arguments to the judge at an RFO. In emergency ex parte cases, the judge may make orders with very little notice of the RFO to the opposing party and without the parties having attended mediation; however, if emergency ex parte orders are made in child custody and/or child visitation cases those orders are always considered temporary until the parties have had a chance to attend family court services mediation and conduct a subsequent hearing on the issues related to the RFO. For more information, see Family Court Mediation.
To learn more about request for orders (RFO) contact our divorce and family law attorneys today for a free consultation. Call today!
909-725-8199
Divorce & Family Law Lawyers
909-725-8199
Request for Orders (RFO) Explained
Open Mon - Sat 7:00 a.m. - 7:00 p.m.
Free Consultations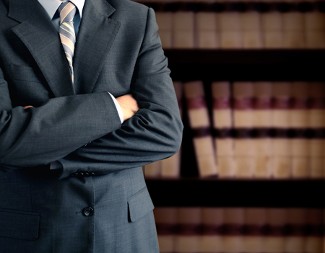 Divorce & Family Law Lawyers
909-725-8199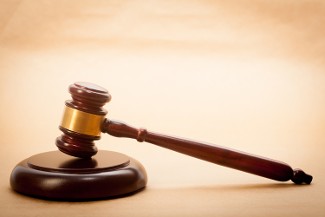 Divorce & Family Law Attorneys
909-725-8199
San Bernardino County
Rialto, Colton, Fontana, San Bernardino, Ontario, Rancho Cucamonga, Redlands, Highland, Apple Valley, Adelanto, Victorville, Upland, Chino
Riverside County
Palm Springs, Corona, Eastvale, Riverside, Moreno Valley, Norco, Banning, Beaumont, Hemet, Perris, Indio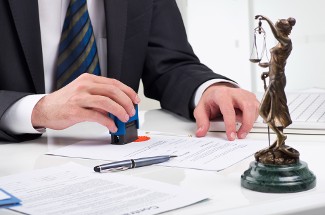 Divorce & Family Law Lawyers
909-725-8199
Request for Orders (RFO) Explained
Open Mon - Sat 7:00 a.m. - 7:00 p.m.
Free Consultations
Updated July 17, 2021